The Oscar season 2017 is officially, finally here! The nominations came in at three pm Finland time, so I placed my bets on which movies I predicted would going to be nominated for Best Picture. And my list was exactly the same as the actual nomination list, except that I chose ten movies and there are only nine movies nominated. The funny thing was, I chose nine initially, but since there are ten slots, so I just put in one extra and I chose 'Loving'. And it was the one that didn't make it. Am I good or what? 😀 But seriously, if you just pay a little attention to other award shows, the list of the elites will become very obvious. I'm not going to talk about every single category, just those that are important to me. If you are interested, you can check the full list of nominees here.
And let's start with the biggest category, since we kinda talked about it already. The nominees for Best Picture are:
Arrival – It's always a joy to see well-made sci-fi appreciated and Arrival got a perfect score from me.
Fences – It's a given, with Viola Davis and Denzel Washington starring, just try and stop this piece to be nominated. Can't wait to see it.
Hacksaw Ridge – As I wrote in my review, what a comeback, Mr Gibson, what a comeback. You would think you've seen all kinds of war movies already, but this one is special.
Hell or High Water – I personally didn't think much of it, it's just a really well-made movie, but there wasn't any umph to it to make it extra good. It's well cast but the inexperience director failed to put anything in it that would make it stand out. But it's a subtle, decent movie is what you're looking for then here you go.
Hidden Figures – Another untold story, I'm sure it's going to be a powerful story about gender equality and definitely would make me proud to be a woman. And I love Taraji! Can't wait to see it!
La La Land – Perfectly directed, perfectly executed, perfectly shot, perfectly cast. After the big win at the Golden Globes, La La Land, the love letter to old Hollywood, is definitely going to be the front runner.
Lion – I love the story of an Indian orphan utilizing the Google Maps to find his way back to his birthplace. It's romantic and the young Dev 'Slumdog Millionaire' Patel definitely won't hurt the odds.
Manchester by the Sea – Probably a movie that I'm most intrigued by, cos all I've heard about it was that it is fucking depressing. 😀 Although the Academy is known to love misery, but there has to be something to this movie than just being depressing for it to gather so much heat.
Moonlight – I would have guessed his to be the front-runner, and I have high expectations of this movie to be worth all the hype.
So out of the nine best picture nominees, I've only seen four. Because the rest hadn't either come out yet in the movie theaters in Finland or on DVD, and it's going to be a tight schedule to get to watch all of them. Next, let's take a little look at the acting awards.
Best actor first. I'm not surprised about Casey Affleck (Manchester by the Sea) and Ryan Gosling (La La Land) being nominated for best actor, since they won at the Globes. And well, Denzel of course, with a role like that in 'Fences'. I'm positively surprised at Viggo Mortensen from 'Captain Fantastic'. Although I haven't seen the movie yet, it sounds like a role where Viggo can finally show off. The nom I'm most proud of is Andrew Garfield from his touching, compassionate and perfect portrayal of the soldier who refused to carry a gun in 'Hacksaw Ridge'. I love him as Spiderman and I hated what Sony did to him. So I'm so happy for Andrew for this nomination.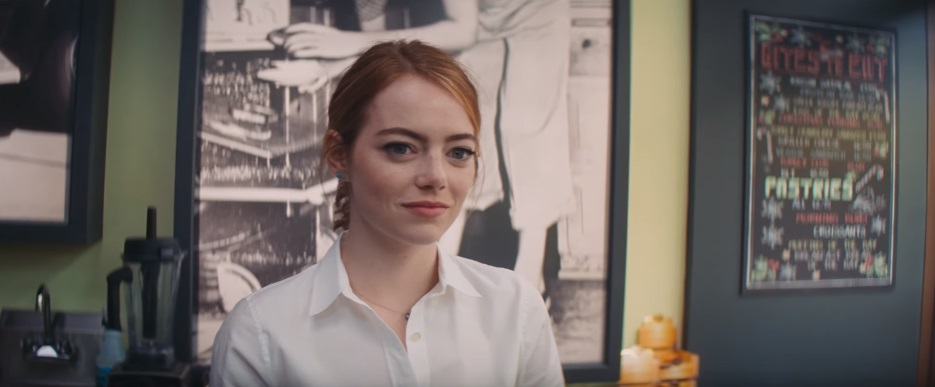 Let's move on to the best actress category. Meryl Streep as the hilarious Florence, bringing Meryl her 20th Oscar nomination. She only need to do one serious role and a nod is guaranteed. Natalie Portman as Jackie is undeniably pretty amazing, pity that the movie itself might not be strong enough to get her the win. I've heard only good things about Isabelle Huppert of her intense performance 'Elle', I do have to watch that one too. And maybe a little surprise is the doll-like, the absolutely stunning Ruth Negga. I've yet to see the movie, but just from the trailer alone, I can see Ruth deserves the Oscar nod. And finally, no matter who else is nominated, I will always, forever, root for my Goddess for six years now, Emma Stone for her absolutely beautiful performance as Mia in La La Land. Oh God… I would cry so hard if she wins. I've always believed in you, Emma!
And a few words about the directing category. It's a category I never used to pay much attention to before I've started to pay attention to the Oscar movies, and I came to learn and appreciate the different styles of different directors, and at the same time I learned about my own taste too. Damien Chazelle, the director of La La Land, is of course the big front runner. Damien is some really young blood, he is  the young Hollywood. And it's almost poetic that he is the one who made such a stunning tribute to the old Hollywood. A little ass kissing never hurt no one. As to his only other big screen direction 'Whiplash' (2014), which also got nominated at the Oscars, it tells me that we can expect great things from Damien in the future. He had made his mark and set his stone, which is quite unique though still a little raw. I would be surprised if Arrival's director Denis Villeneuve is not nominated, since it's so well directed and shot. He brought out the Amy Adams I've yet to see, and it was soft and intense at the same time. Hacksaw Ridge, well say what you will about Mr Gibson, but he nailed at making a movie that will shock you to your core with its violence. It can be off-putting for some, but I think the shocking kind of violence is the real kind, it's the honest kind. Kenneth Lonergan, who is more known as a screenwriter (You Can Count On Me, Gangs of New York), is a relatively new to the director chair, and there must be something if his short list of accomplishment is all pretty recognized. And since I haven't seen 'Moonlight' yet, I have nothing to say about its director Barry Jenkins cos he is also very new. This years director nominees are definitely very fresh, with no big names except maybe Mel Gibson.
And finally, a category that is close to my heart, Cinematography. Sometimes, a good camera work is done when you don't notice it's there. But it's the small tricks and details that make me go 'wow', those are the miracle moments that make me love the magic that is cinematography. As much as love how La La Land is shot by Linus Sangren, I can see that his skills are still developing. La La Land is bold, but it lacks tiny bit of smoothness that bothered me a tiny bit. I'm looking forward to Greig Fraser's work in Lion, as I expect lots of stunning camera work. I also expect some skills at showcasing intimacy in Moonlight by James Laxton. And I guess I have to see 'Silence' too to fairly judge Rodrigo Prieto's work. But my biased opinion is that Bradford Young might probably win the golden statue for his work in Arrival, because it was so stunning. Claustrophobic in many scenes, it grabbed me by the collar and kept me inside the world of the movie from the beginning till the end and even after the movie I felt like I was floating in the air and in the dire need of something heavy to pull me down back to earth. If that's not a measure for exceptional camera work, then I don't know what is.
Well, we have one month to go. Before the Oscars itself, I will try my best to watch all the relevant movies and then make my predictions again. 🙂 I already know this year is going to be tough, as I already can't really choose my favorite and I've only watched four of the best picture nominees. Can't wait to see the rest!