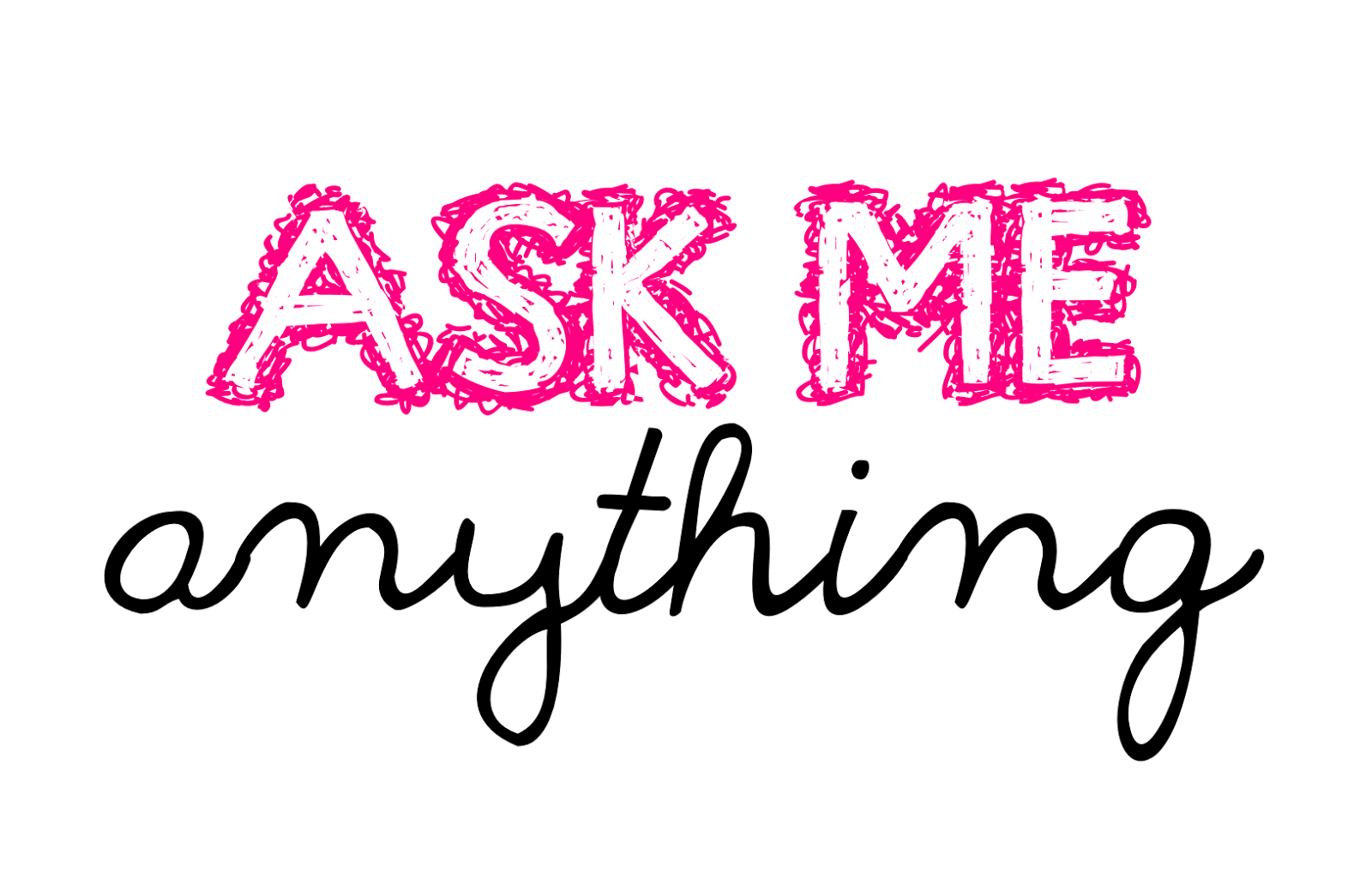 A couple of days ago I watched a video named 'Ask a Porn Star'. An awesome series, by the way, it's so entertaining. So I watched this specific video where they asked the porn stars whether they actually like getting facials. I giggled all the way through their answers cos they basically are the same as mine. I do feel an odd form of pride that I actually am kinkier than most of the porn stars. 😀 So it gave me an idea of doing a new section and naming it 'Ask a Kinky Girl'. It's not a kinky dictionary where I'm giving definitions for kinky stuff, cos you can find those easily online. I'm answering those questions to which you might not find an answer quickly by googling. Or simply if I have a funny story to tell. 😛 I gathered these questions online, and some of them from friends. And if you, my dear reader, have something to ask, leave your question in the comments. 🙂 For part 1, I randomly chose five questions to answer, so here we go. Be warned, my answers are mine only, 100% subjective. I'm not representing the kink community, I'm only representing this one kinky girl that's me. 😛 Oh by the way, to make this more interesting, I might sometimes provide my answer from like ten years ago, way before my awakening as a submissive and a kinkster, if my answer before and after happens to be very different. Or interestingly the same. 😛 So here we go!
Why do you think you are kinky?
I belong to the 'born this way' branch. I started wanting and liking sex very young, but 'the regular' sex never quite felt enough. But back then Internet wasn't as convenient as it is right now, and even now, I wouldn't have known the right words to voice my questions. I wasn't extra sheltered, but enough to take me so long to find BDSM. And even after I found out all the kinky things that can be done, I still wasn't sure that they are more than fantasies. But once I've tried them out for real, and my body reacts to them in a completely different way than my body does towards vanilla sex… well, as Shakira says, hips don't lie. XD One of my friends said to me that maybe it's a phase because she knows me to be prone to get completely obsessed with things. Well, maybe, you can never know until it's over. *thinking about all the orgasms I had last week* But highly unlikely that's this is just a phase, cos I really don't see myself getting bored of orgasms.
Do you ever orgasm during sex?
And talking about orgasms, I've had problems with them forever. And sometimes still do. I've never thought I would be able to orgasm through intercourse, I thought I'm only the clitoris orgasm type of gal. I guess it's the combination of the right kind of sex I'm having and with the right person too. So in short, I do orgasm during sex. Ten years ago though, the answer is no. Up until the age of 26, I've never climaxed during intercourse. And through the age of 26-31, I've never climaxed during intercourse without a vibrator. Okay fine, maybe like three times completely by accident. 😀
What is your biggest fantasy?
Consensual nonconsent. In other words, rape play, although it is a controversial name. But that's what it is. So what does that mean? Well for me, it means that I give consent to a certain person, my Dom, to do whatever He wants within my limitations. That's how our relationship works, and I'm always obedient and do all things He tells me to. During rape play, I would be given permission to struggle. I would try to get away. Don't ask me why I want it, I just do. You know that feeling at the bottom of your stomach when you played tag, when you run away and try not be caught and you would laugh all the way, cos of the excitement from getting caught. Well, imagine that weird feeling and times it by ten, and that's how I feel about consensual nonconsent in my head. I'm yet to realize that fantasy. Funny enough, ten years ago, or for as long as I remember, that has been my fantasy. The only different being the consent part. Before, I would feel really bad for fantasizing about something like that because it felt wrong. Because it is wrong.
What are your weirdest fantasies?
I'm pretty sure that this is only a fantasy. I've no idea where this is coming from… You know the ugly/fat/old man fantasy? I like to watch porn about those. Japanese does those porn films all the time. A young pretty girl having sex, sometimes reluctantly, with a man that is unattractive, fat or old, or all of them together. I watch more hentai though, the pornographic cartoons, and they go overboard with those things, drawing those men as really nasty and dirty and smelly. It's only a fantasy, I have no idea would I ever want to fulfill this one. Probably not. Sometimes fantasies are only fantasies.
Would you stop being kinky as you get older?
I have thought about that, guess I partly answered this question already in the beginning. I don't think this is a phase, so I don't see myself ever stopping to be kinky even when I'm older. And you know what? One of the reasons that motivates me to work out five-six times a week is that I need to stay fit and able to have the physically demanding kinky sex for as long as I want. 😛
And that's it for this round. 🙂 I won't be doing these every week, only when I haven't had the time to plan for anything else. Yes, these are fillers. But fun ones, right? Hope you enjoyed. Come back next Wednesday for some other naughty topic. Until then, stay kinky! 😉