I was kinda stuck on the day-dreaming mode from yesterday's post, so I decided to write about the five countries I most wanted to visit. I'm not a big person on travelling, not that I don't like it but I usually want to do it with the right company. But for most of my friends, I'm not the choice for a travelling company because I hate most kinds of shopping, I'm too adventurous with food and I'm not into historical sites or museums unless it's something geekily awesome like a haunted castle with cool backstories or museum of torture or something as interesting. I don't like to pack my day with scheduled activities at tourist destinations, I much rather walk around myself, find a quirky cafe and read. Or go to bookstores. Or toy stores. Or markets and local supermarkets to explore strange candies. I have yet to find my ideal travelling company. But nonetheless, I have many countries/cities on my to-go list, here's five I most wanted to visit.
1. Japan
For the longest time, Japan has been my first love. Because of it's breathtaking nature with all the cherry blossoms. Because of its huge cities with sleepless nightlife. Because of the quirkiness, because of the food, the people, Studio Ghibli! So much to love in such a tiny country. If I could have my way, I would want to live in Japan for a year to see all its seasons. I've even tried to learn Japanese, and every time I get into a new anime, for a while I would be so sure I speak Japanese, but I never actually do. For all these year, Japan remains my ultimate fascination and passion and I promise myself I will go there some day.
2. Amsterdam
Living in Europe myself, there aren't many cities or countries I actually wanted to visit. Amsterdam being one of the few. Amsterdam is like the soul animal of mine, it's so colorful and so free. I have to admit, I judge a country a lot based on its international airport, and the airport at Amsterdam is actually one of my favorite I've been too. Hope I would get to visit more than the airport some time soon.
3. Hawaii
I'm not big on sun-bathing, but I love water, whether its in the form of lakes or oceans and rivers. There are so many paradises all around the world, but for some reason, I picked Hawaii to be my ideal paradise. Might be something to do with the people and the funky food I am fascinated with.
4. South-Korea
I based this entirely on the food. Because I love Korean food. And I have to give all the credit for me falling in love with South-Korea to Martina and Simon, their Youtube channel used to be named 'Eat Your Kimchi', but they had moved to Tokyo from Seoul a while ago. But because of their enthusiasm about their previous home city, it was easy to fall for it.
5. Ireland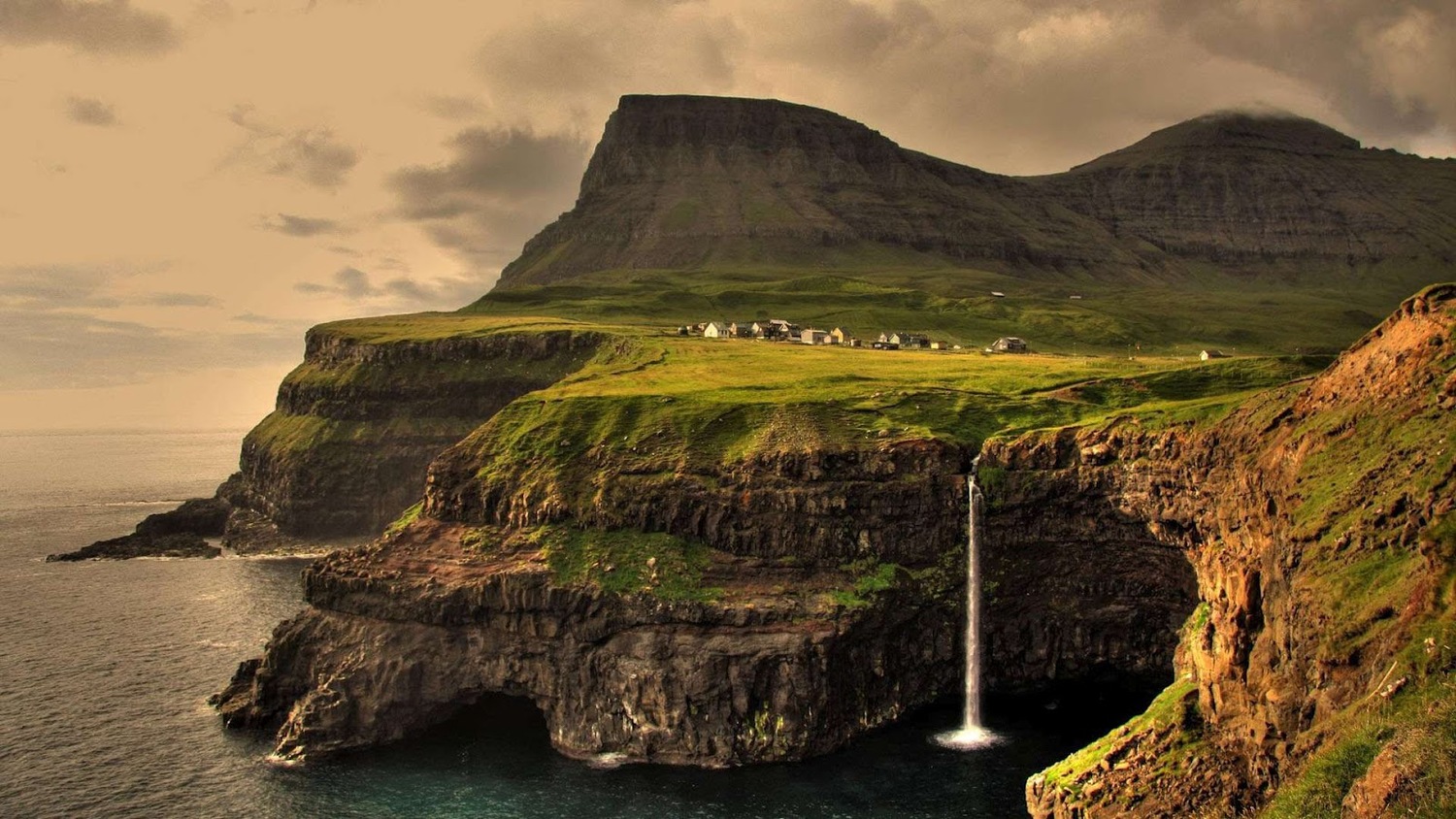 And no, not because Sir Atticus is Irish. I had been wanting to visit Ireland for years now. It all started with me getting my hands on this really thick catalog of special hotels all over the world. I went through it just for fun and marked the ones I found beautiful, and many of my marked little inns are from Ireland. I just love the mountain scenery and the green everywhere. And it's one of those places where Game of Thrones was shot, so of course I want to visit Westeros some day.